MASSIVE $1200 ART SUPPLY GIVEAWAY!
Love Creating Art?.. We want to help support your passion, because we believe people with passion can change the world for the better! So.. to help get the tools you need in your hands to express your passion, we decided to throw this awe-mazing massive art supply giveaway!
You're not gonna want to miss this..
This isn't just your everyday-run-of-the-mill cheap-o art supplies I'm talking about either! We are giving away only the best high-quality art supplies created by some of the GREATEST brands in the world.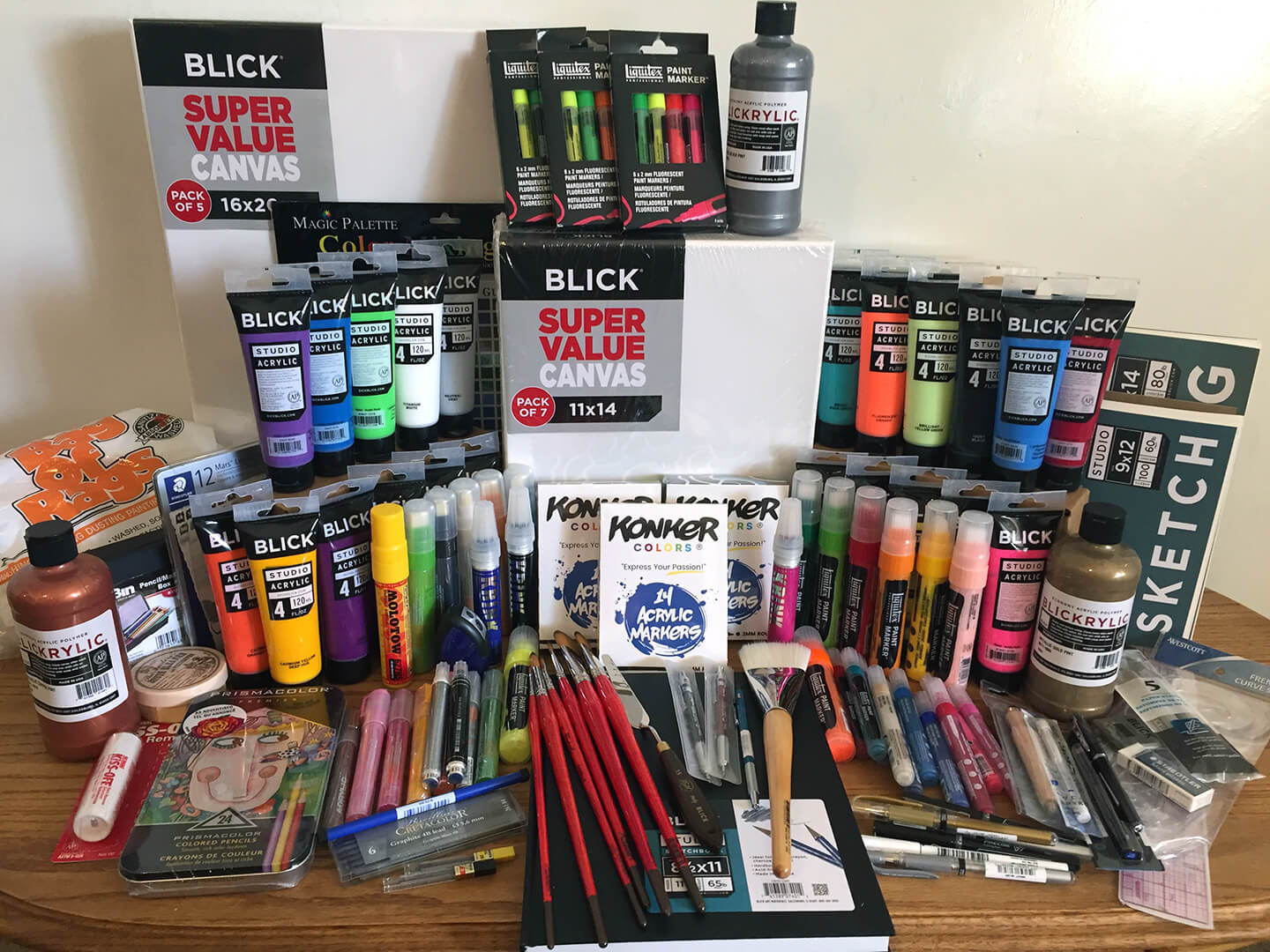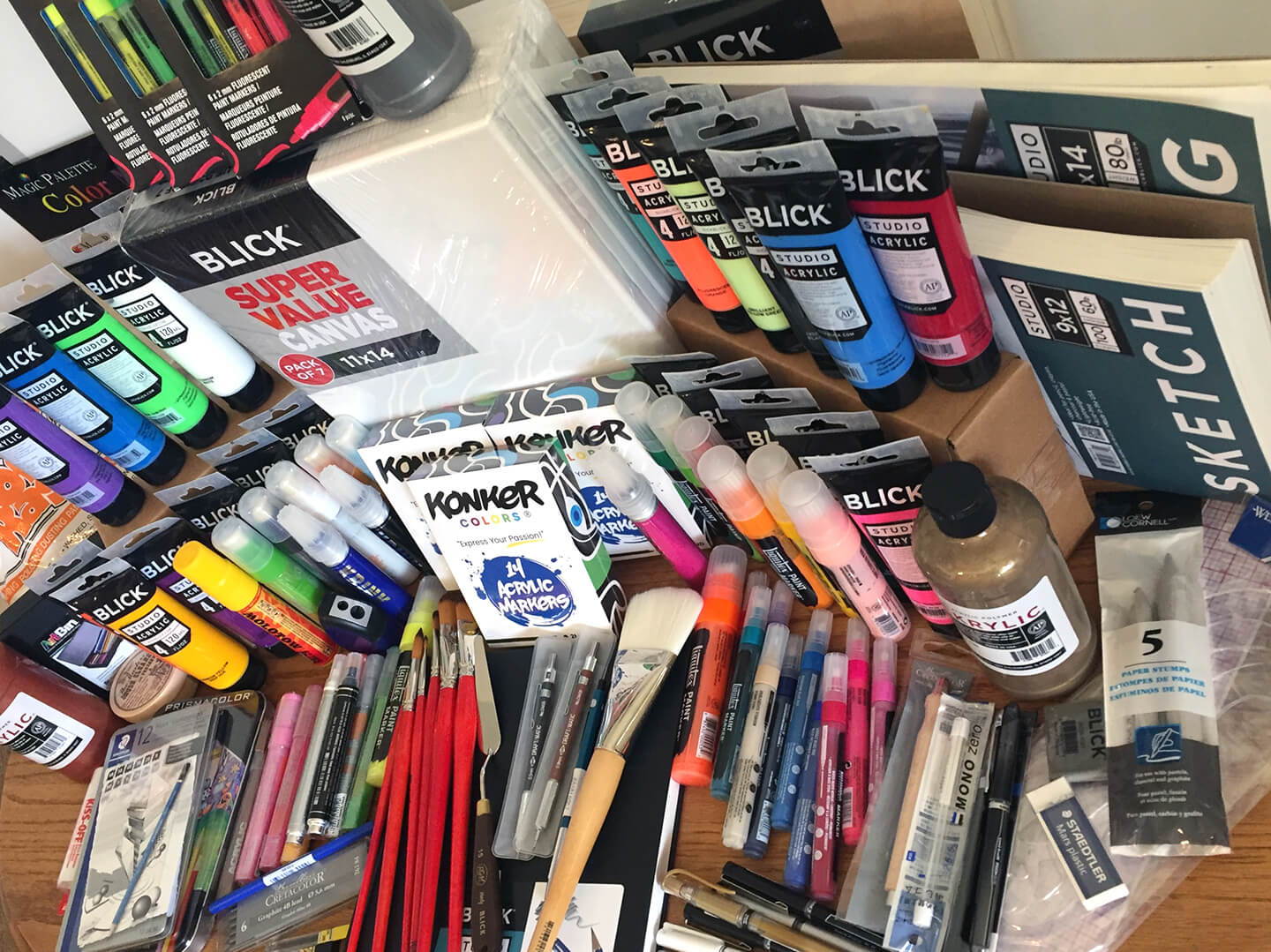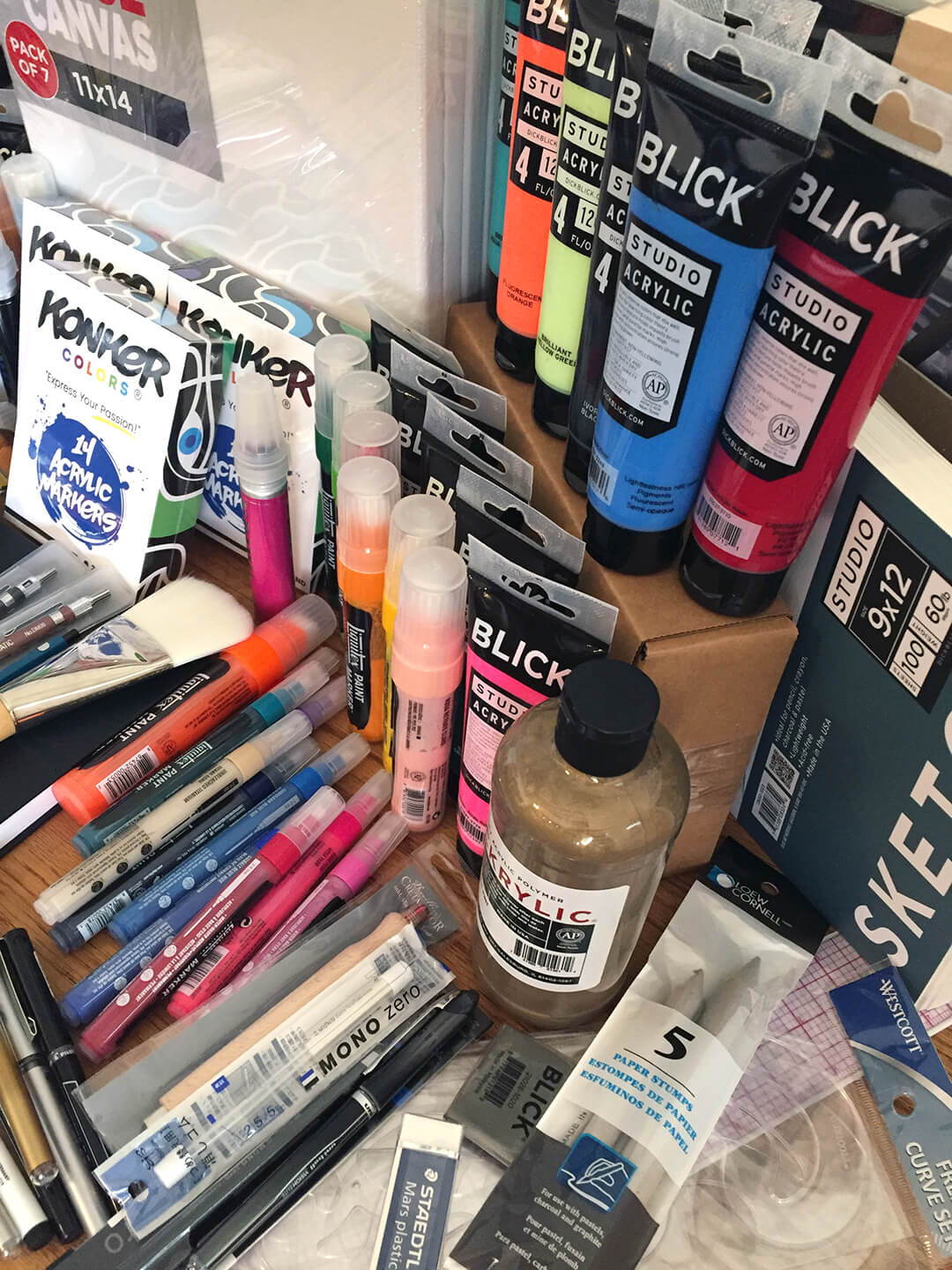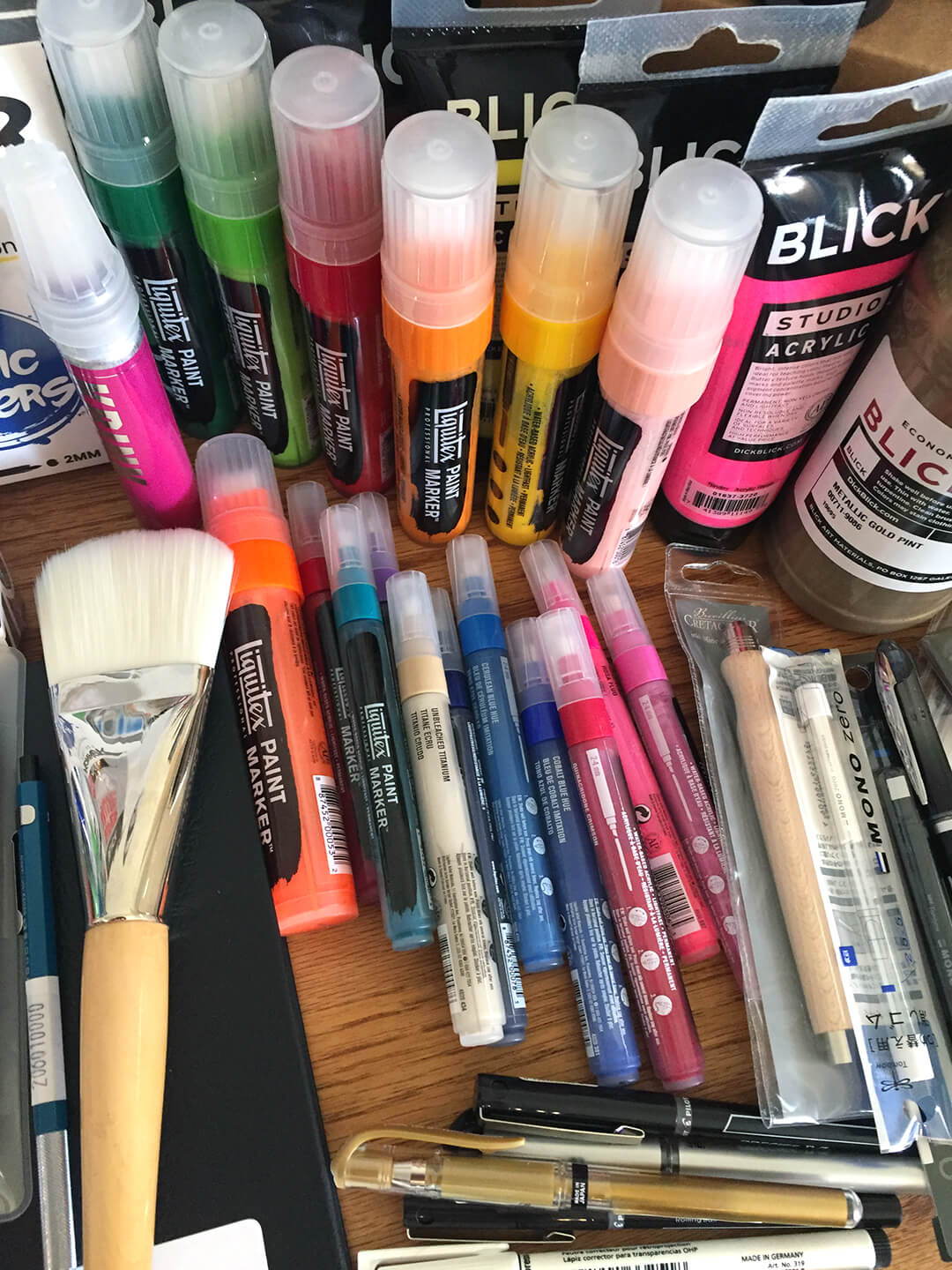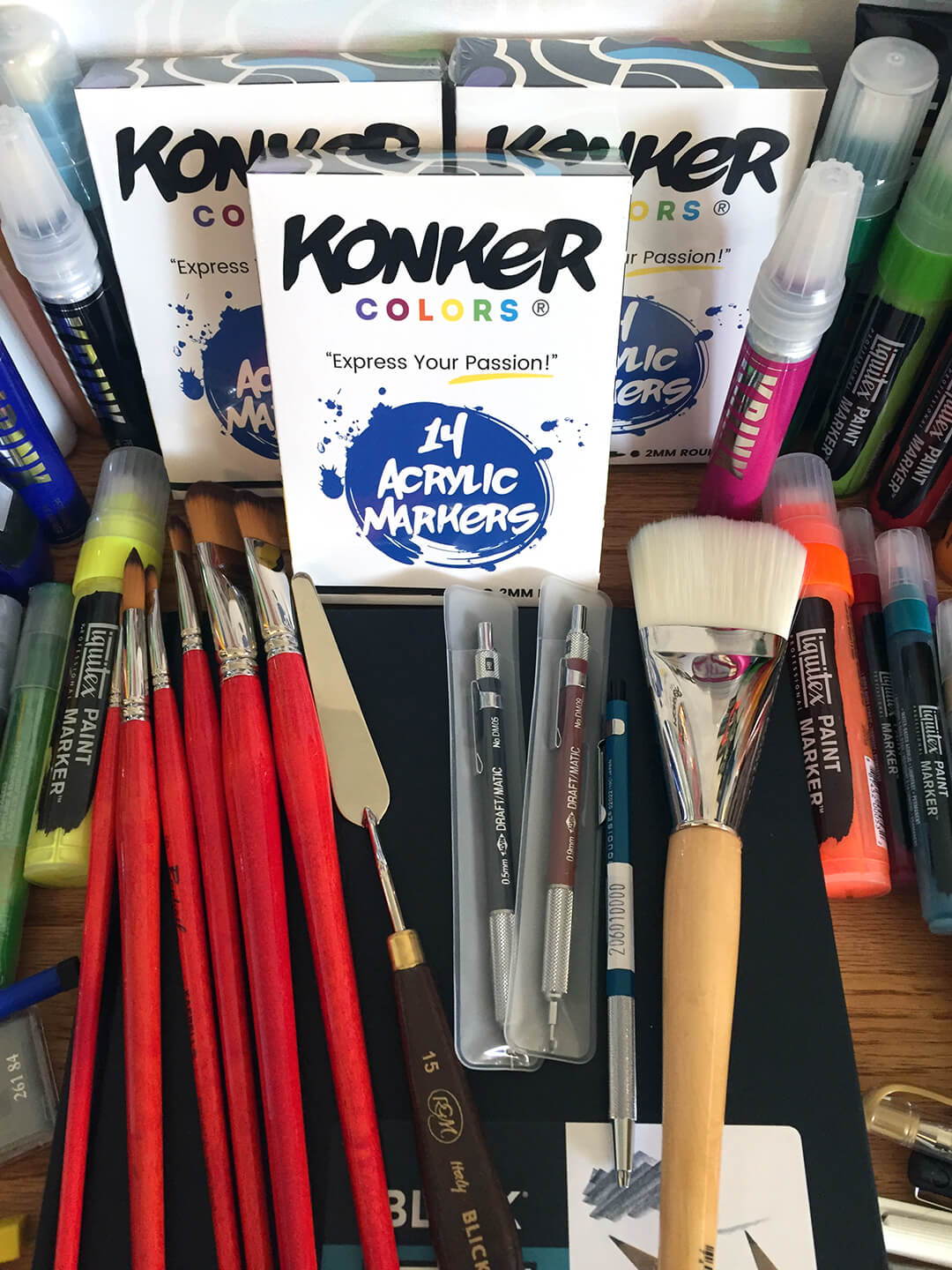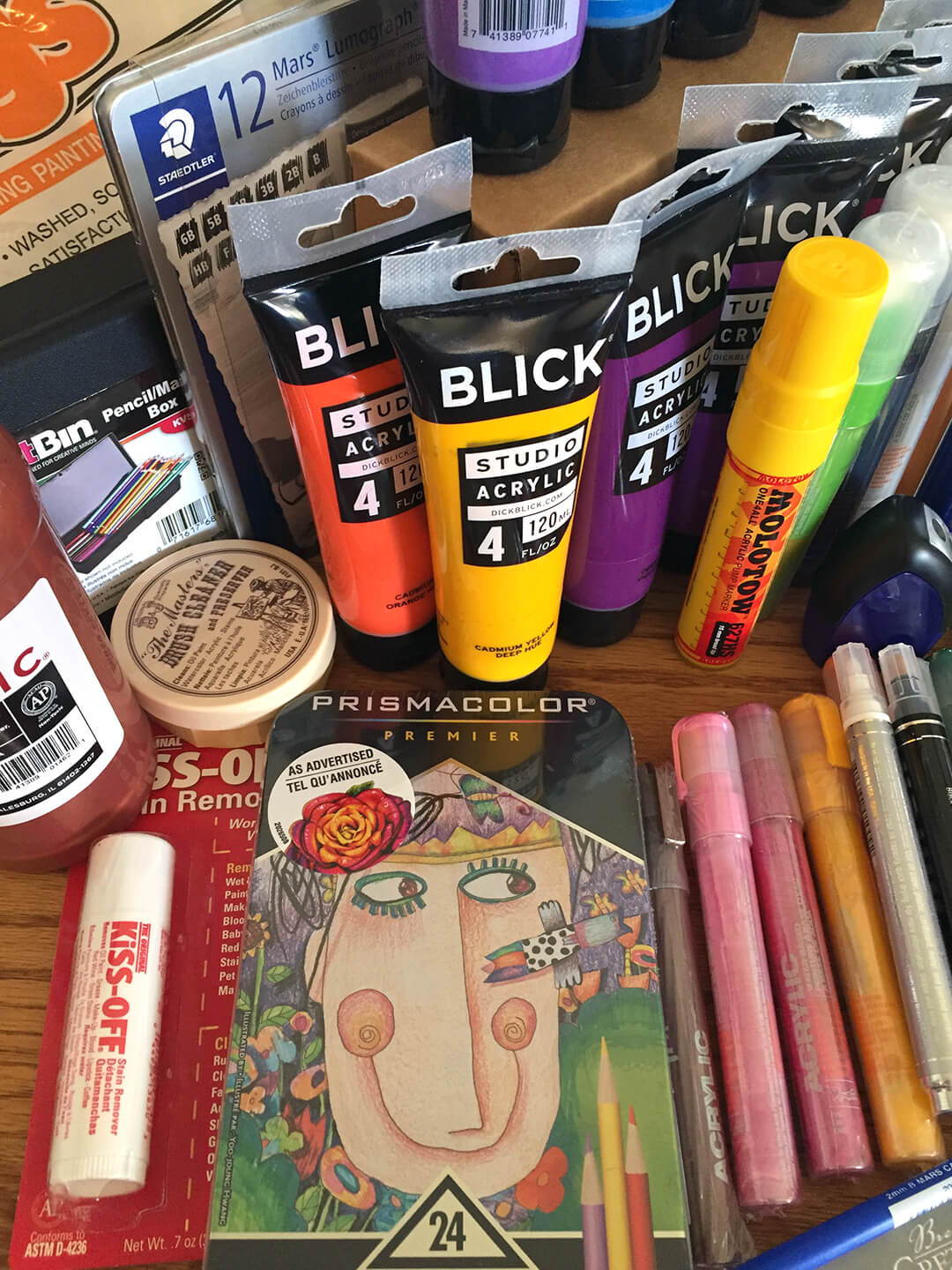 These supplies are well worth over $1200!  But that's just not awesome enough for us.. so what could be better than that you wonder?? Well.. after much pondering, the answer came. Instead of doing just one grand prize, we're doing THREE! That's right.. I said THREE GRAND PRIZES in this giveaway!
**Prize Packages Listed Below.**
No catches, no gimmicks, and absolutely no cost to you. We are even shipping the three lucky winner's their prize for free!
The lucky winners will be chosen at random, one at a time. First winner gets first dibs to chose which giveaway package they would like, second winner gets to chose the sloppy seconds, and of course, the third winner gets whatever giveaway package is remaining!
Winner's will receive an email with redemption instructions shortly after the end date.. and if you're drip'n dry on luck and don't receive that email; you'll still get a special discount code to use on our website for any of our products!
Good luck! & We would love to see what you create!
~ Konker Colors ®
ENTER GIVEAWAY
We believe private information should be just that; private. We will never sell or share any of your information. We also hate spam, so all our emails have an easy one-click, unsubscribe-anytime button; no questions asked.
Entry to this giveaway will subscribe you to our newsletter of messages, images, stories & quotes to empower you to express your passion; directly to your inbox. We also like to occasionally send event invitations, discounts, product announcements, giveaways & much, MUCH more!
Learn more about our Privacy Policy.
GRAND PRIZES
After tallying up all the goods, we approximated a TOTAL RETAIL VALUE of.. drum-roll please!... **dun dun dun!**.. $1200!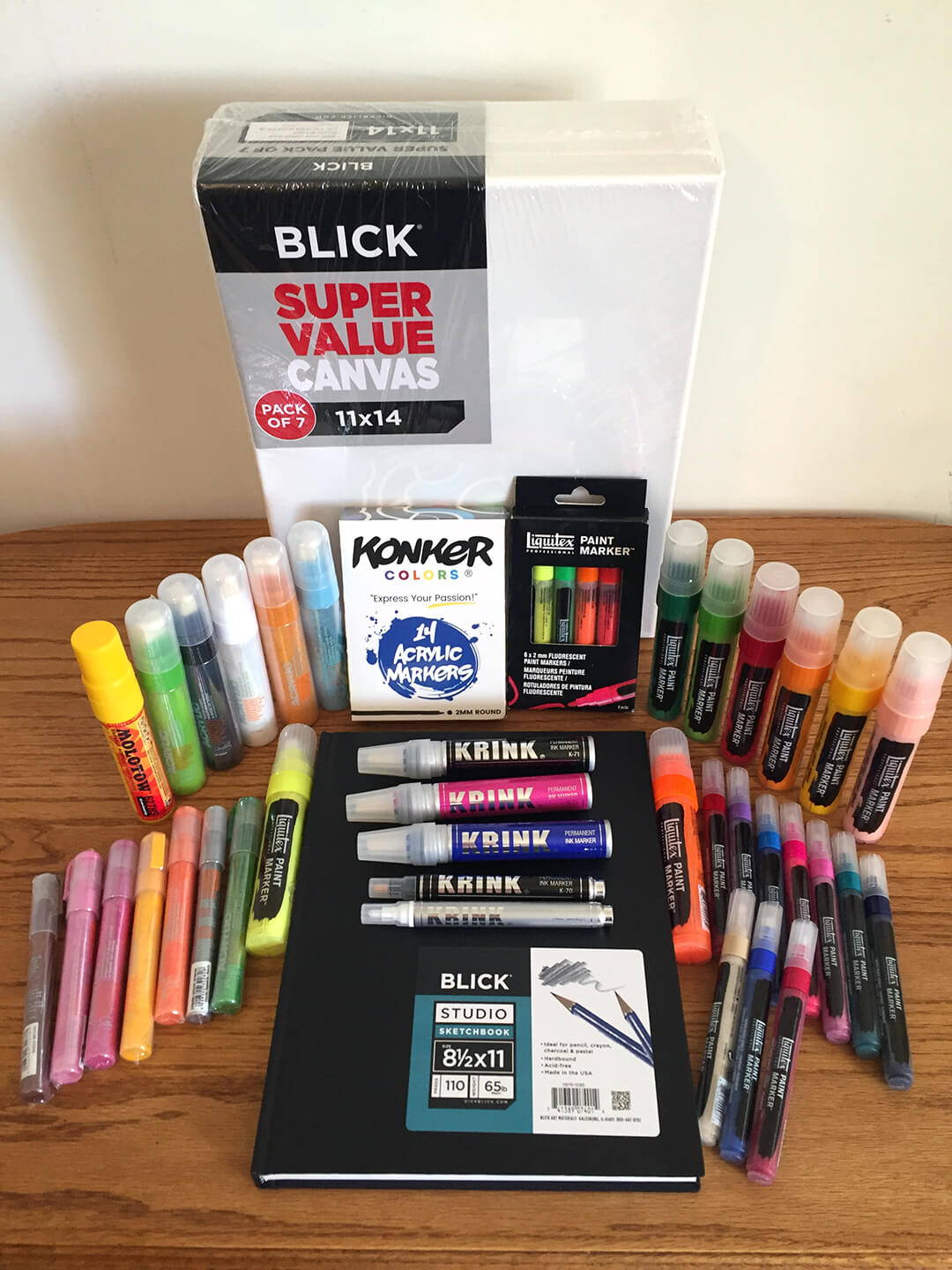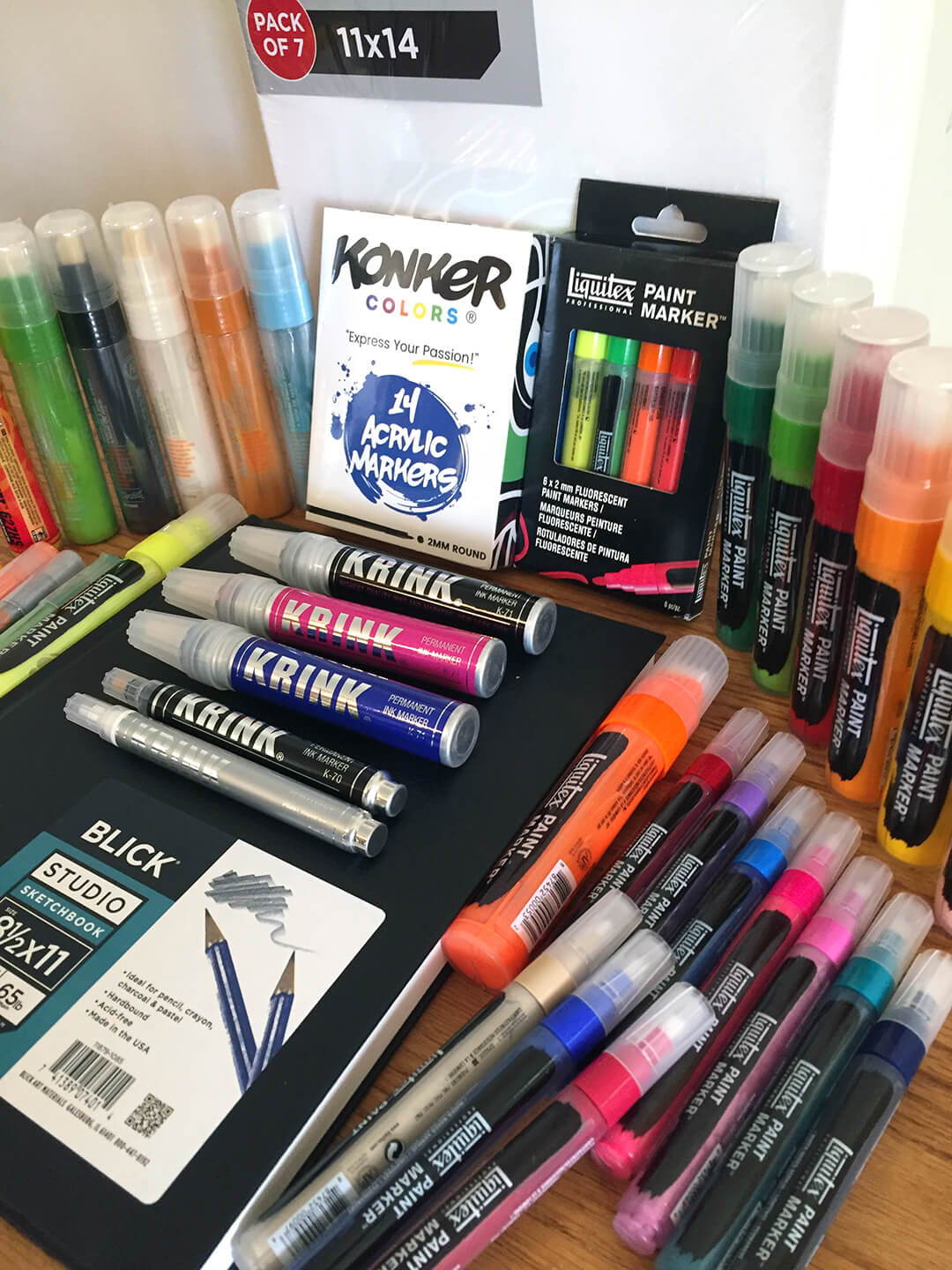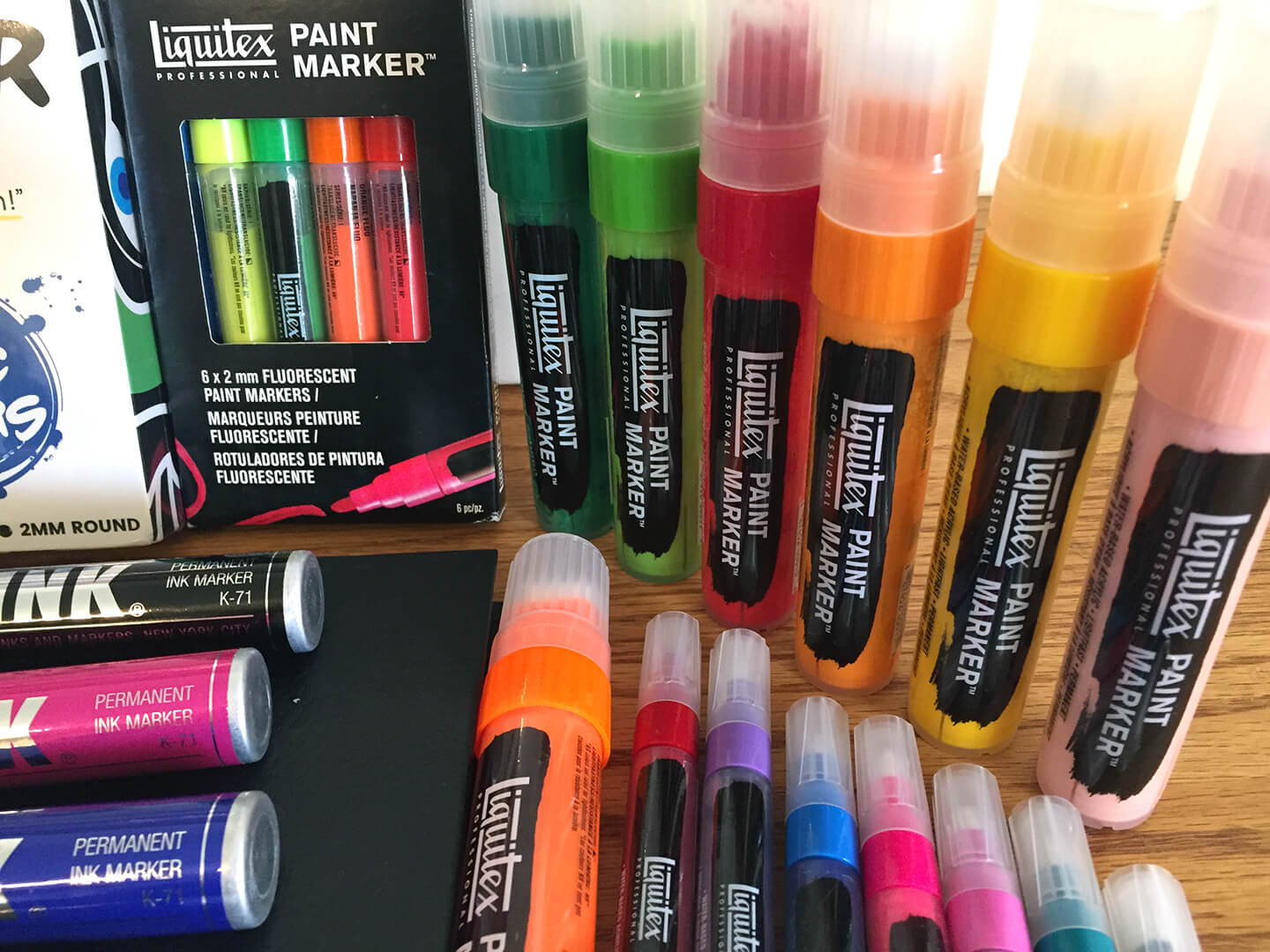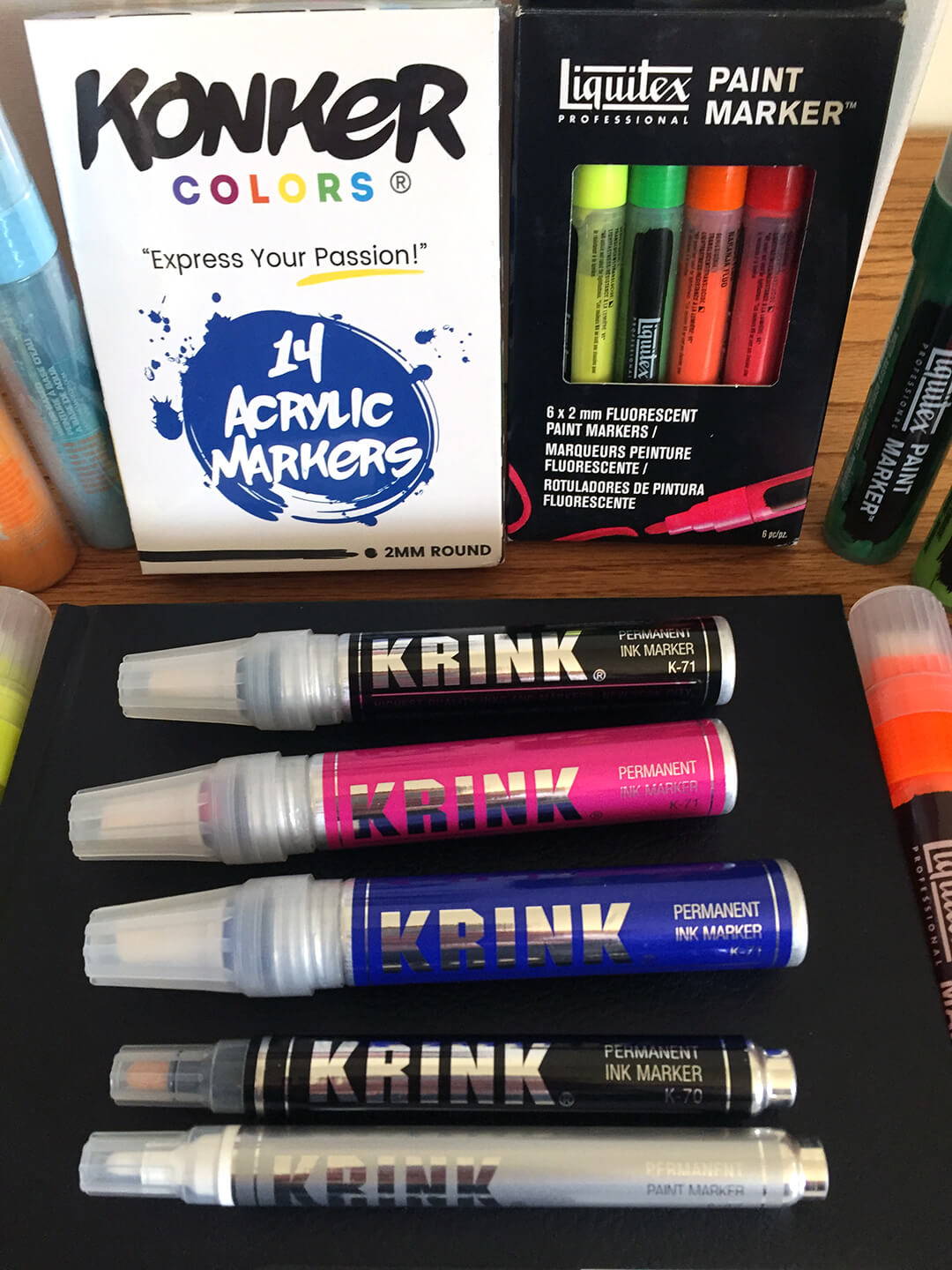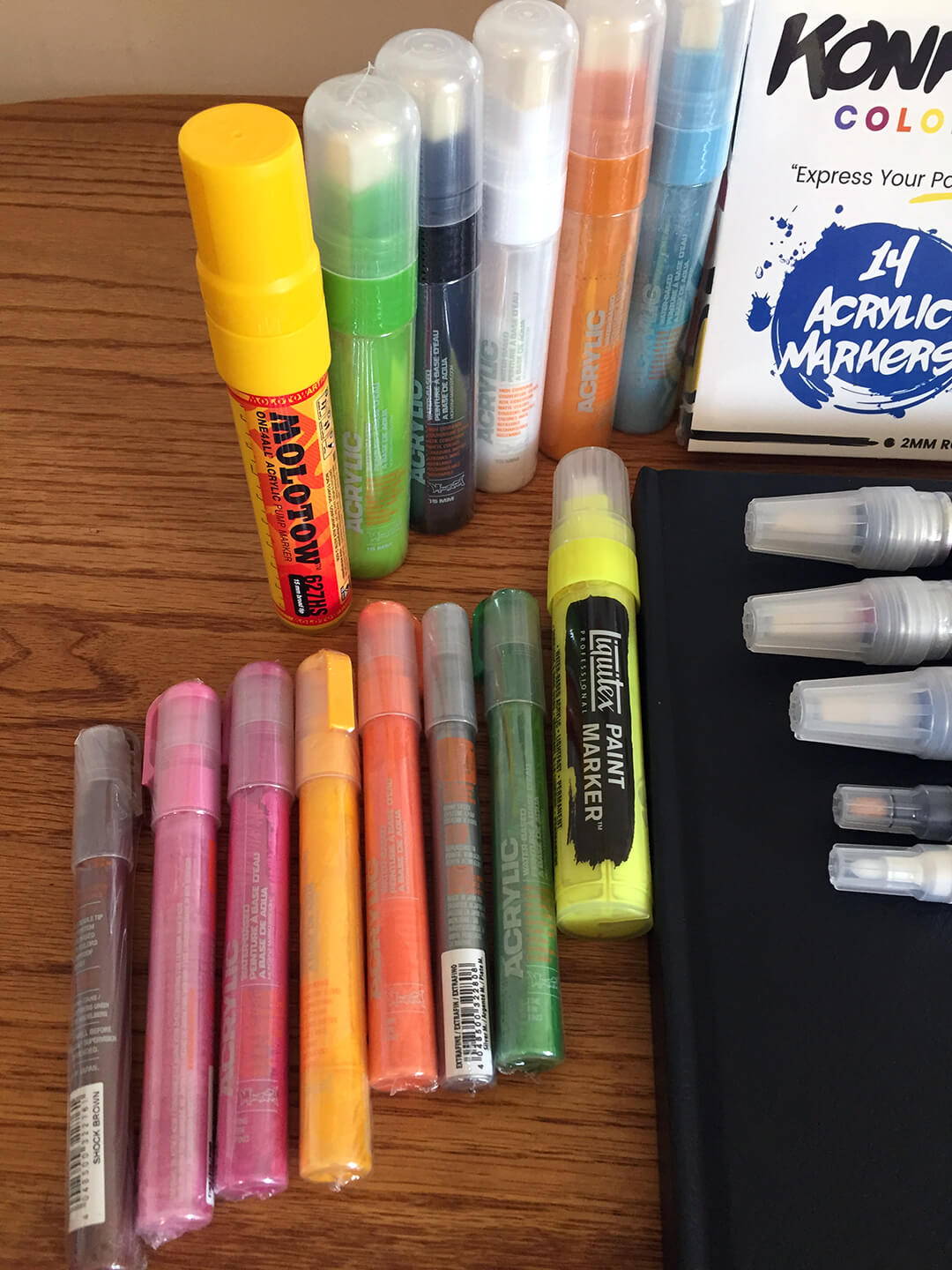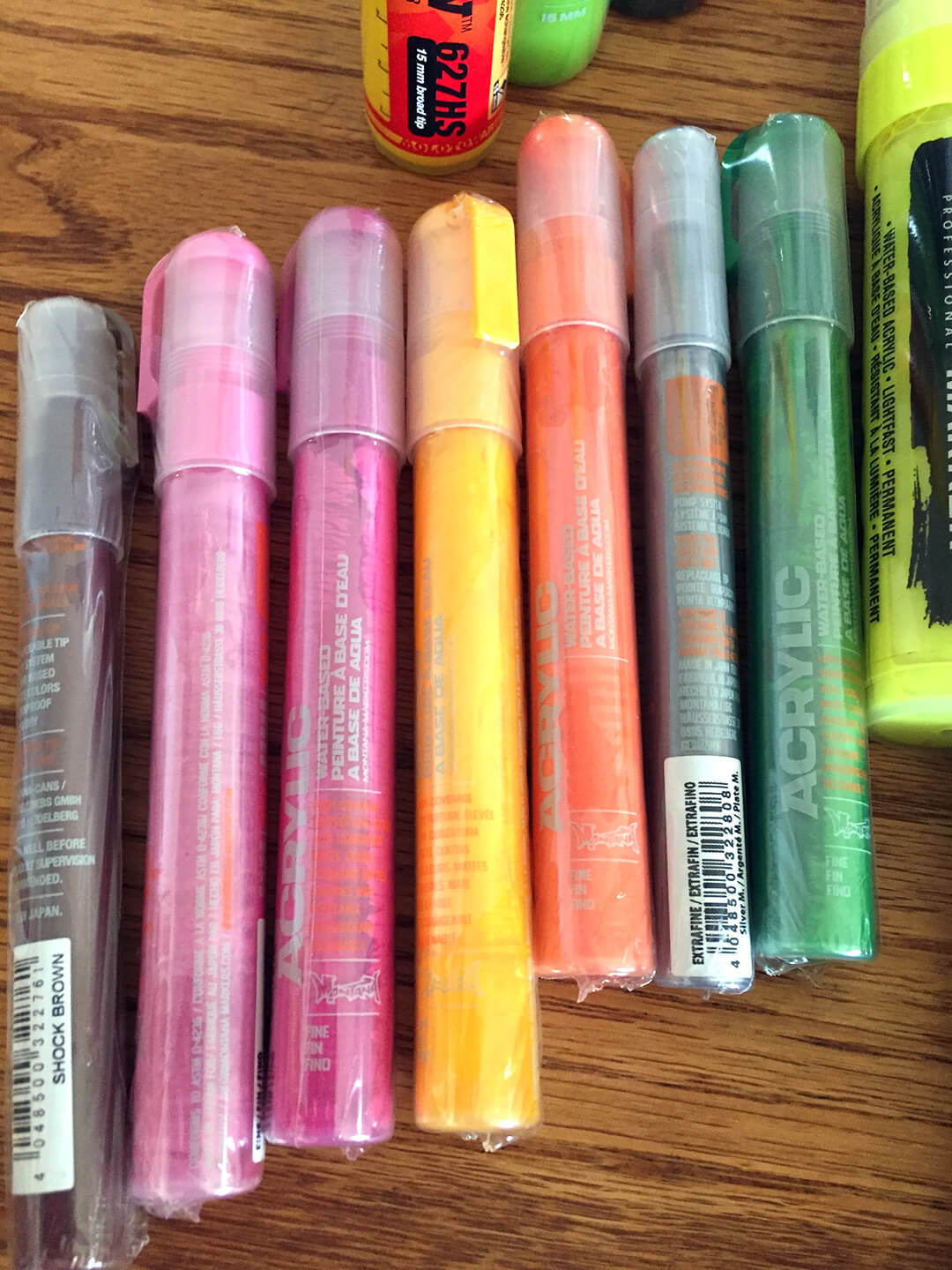 SURFACES:
1x Blick 8 1/2" x 11" Studio Hardcover Blackbook.
7x Blick 11" x 14" Canvas.
PAINT MARKERS:
10x Liquitex 2-4mm Acrylic Paint Markers.

Fluorescent Pink, Cerulean Blue, Cobalt Blue, Medium Magenta, Unbleached Titanium, Cadmium Red Deep, Quinacridone Crimson, Brilliant Purple, Cobalt Turquoise, and Prussian Blue.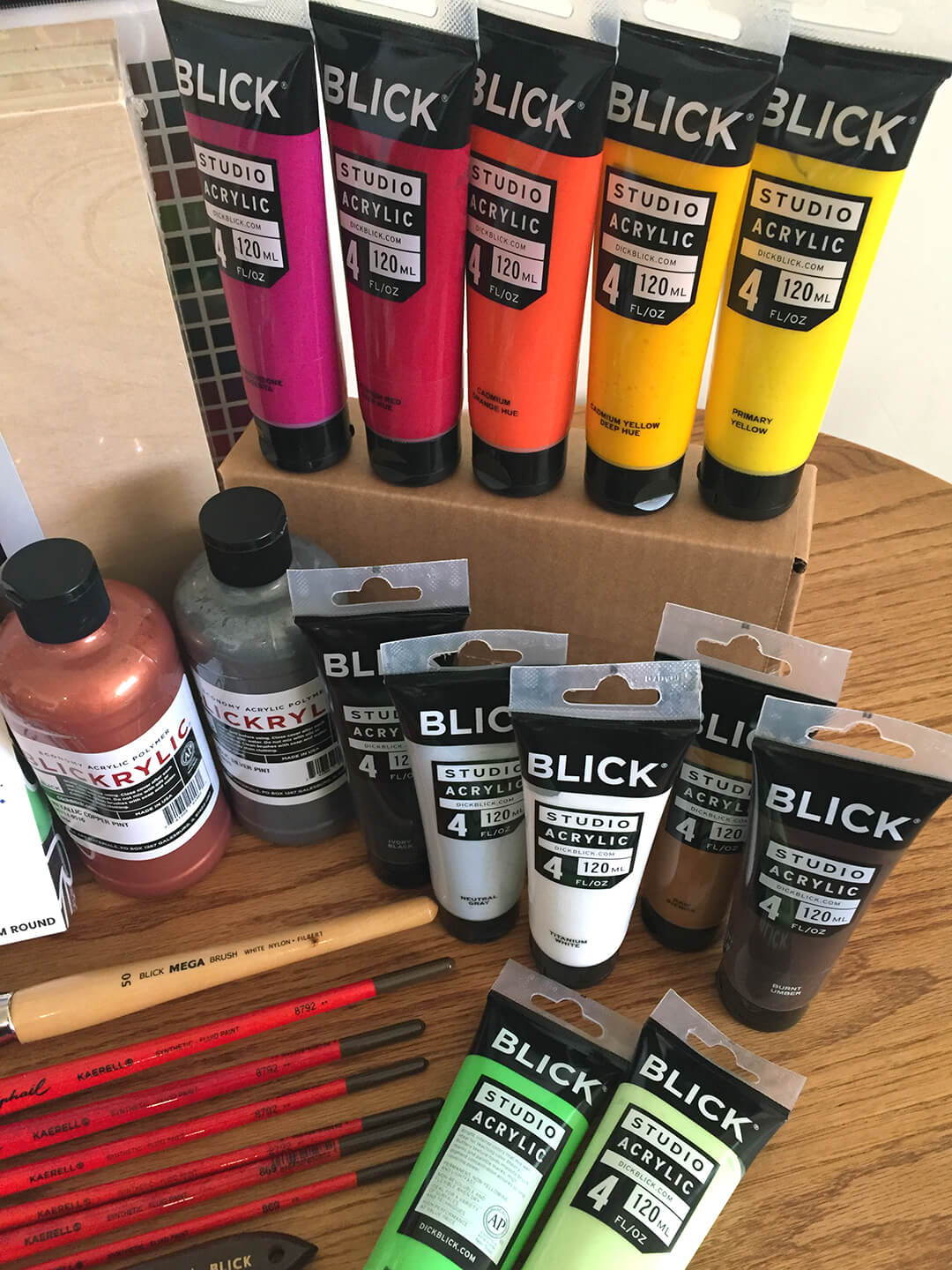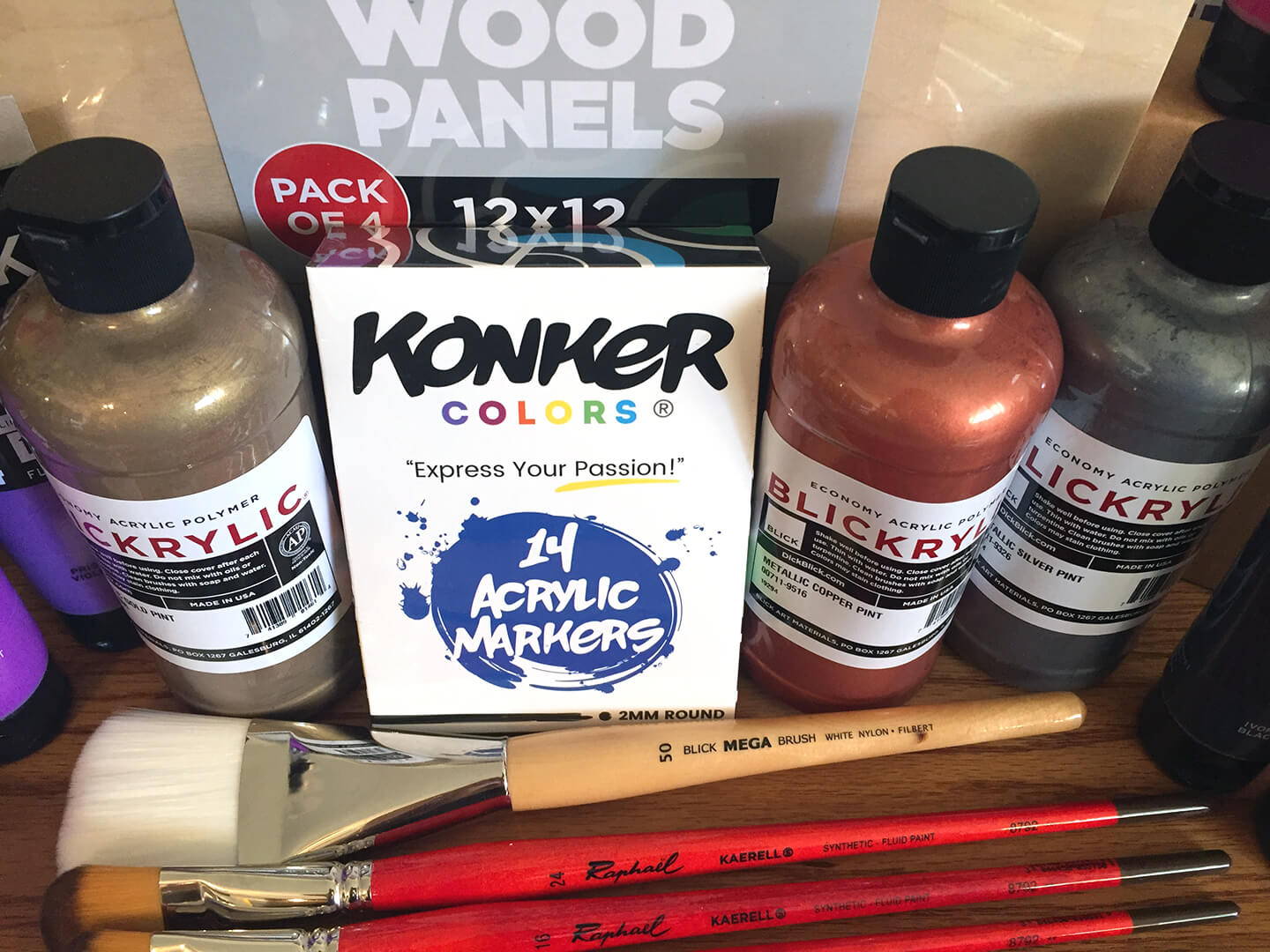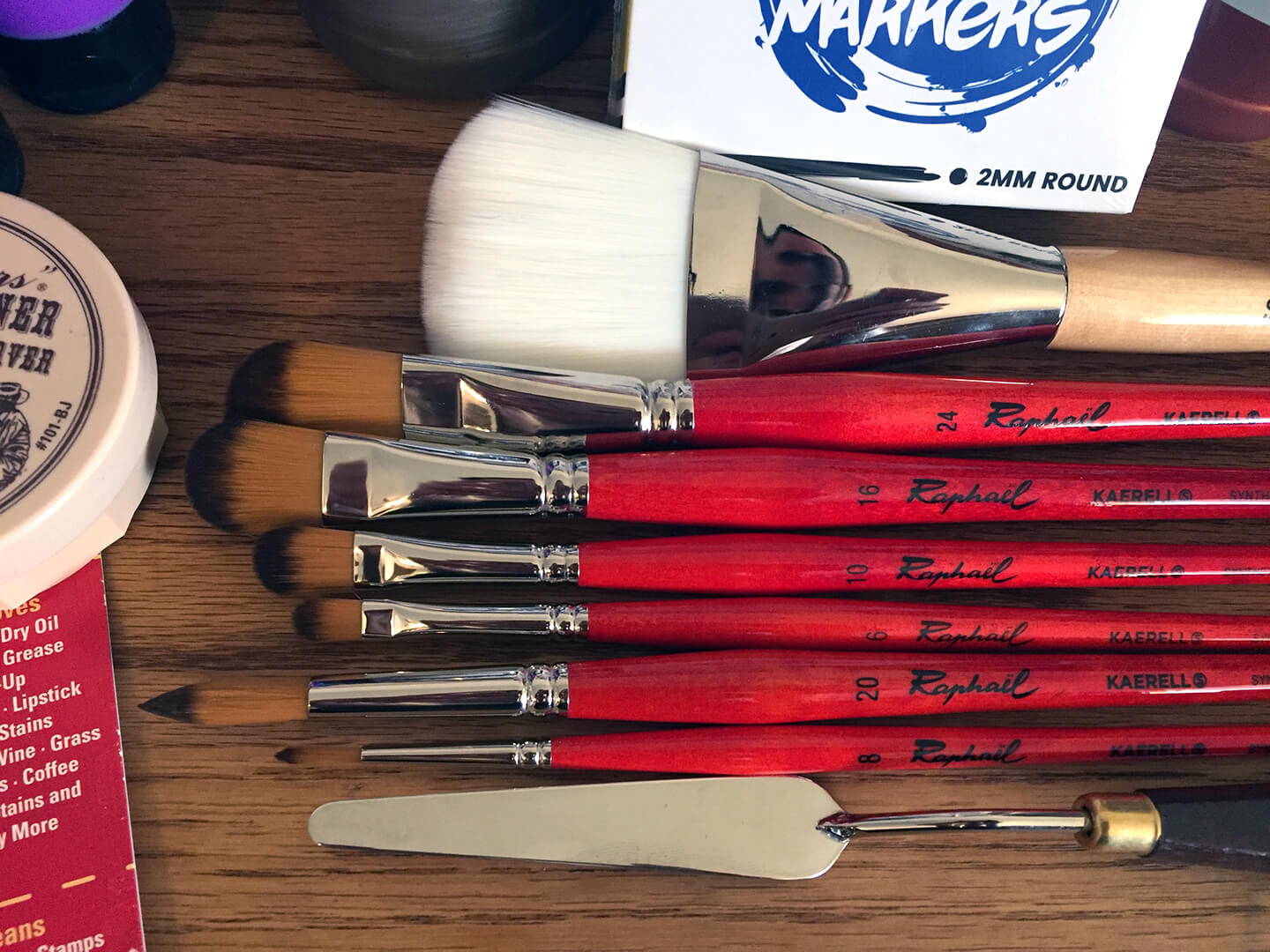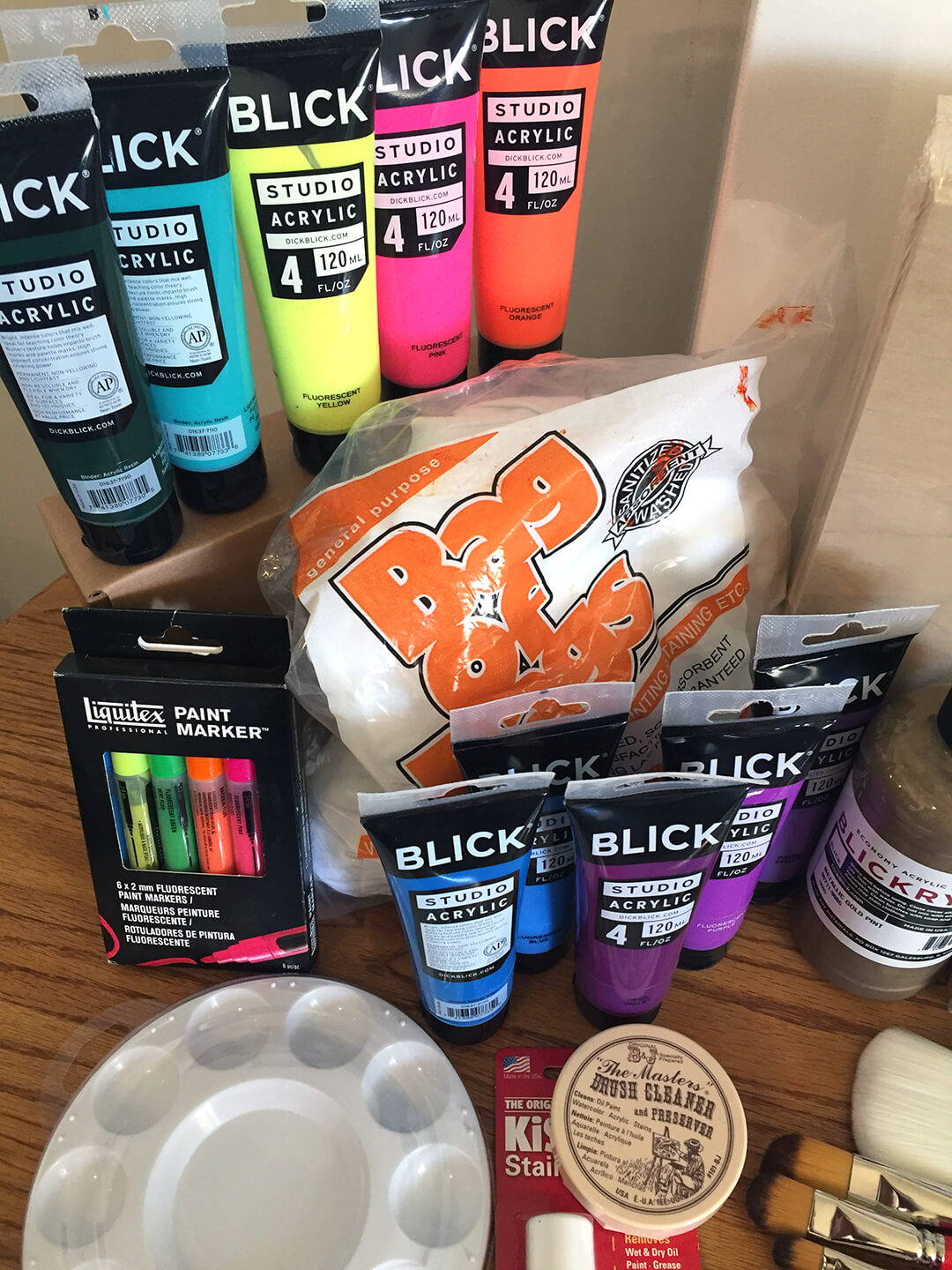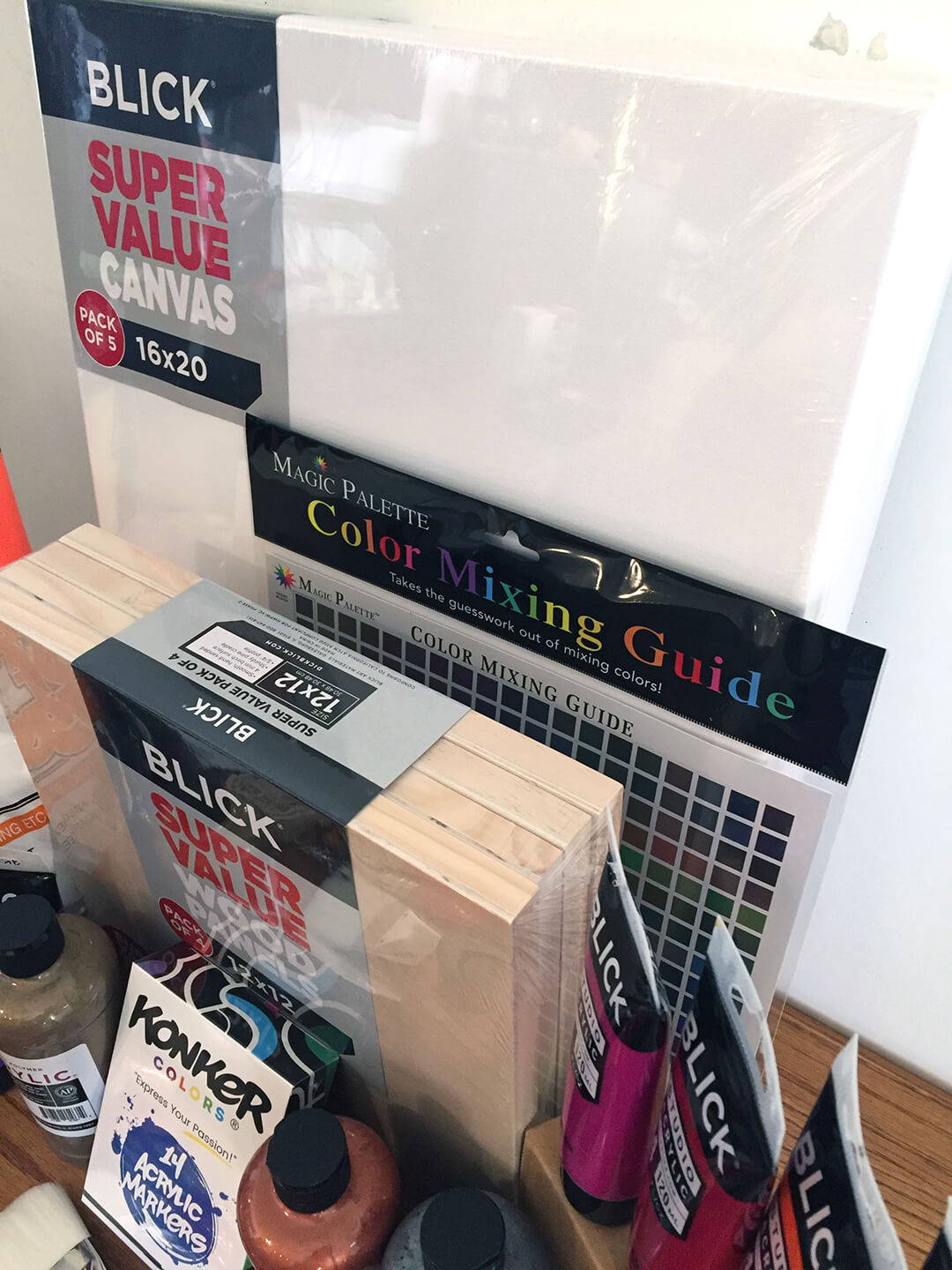 ACRYLIC PAINTS:
22x Blick Studio Acrylics 4oz.

Fluorescent: Blue, Green, Purple, Pink, Yellow, Orange.
Bright Aqua Green, Cadmium Red Deep, Sap Green, Deep Violet, Ivory Black, Titanium White, Primary Yellow, Neutral Gray, Burnt Umber, Prism Violet, Brilliant Yellow Green, Cadmium Yellow Deep, Quinacridone Magenta, Cerulean Blue, Cadmium Orange, and Ray Sienna.
3x Blick Economy Acrylics 1pint.

Metallic: Gold, Silver, and Copper.
PAINT BRUSHES:
1x Blick Mega White Nylon Filbert 50 Paint Brush.
1x Blick Pallet Knife 15.
SURFACES:
5x Blick 16" x 20" Canvas.
4x Blick 12" x 12" Wooden Panels.
OTHER:
1x Plastic Paint Tray Palette.
PAINT MARKERS: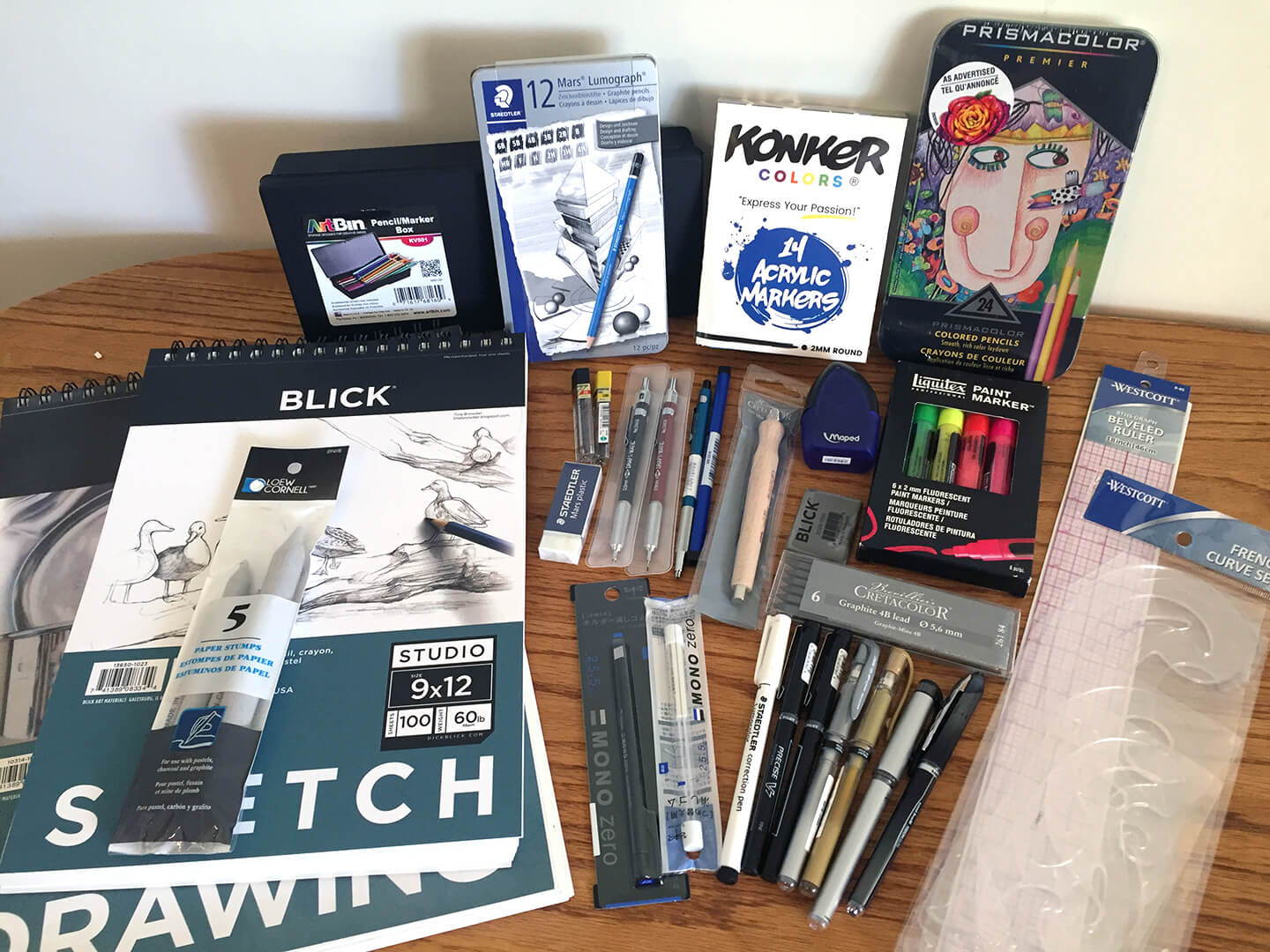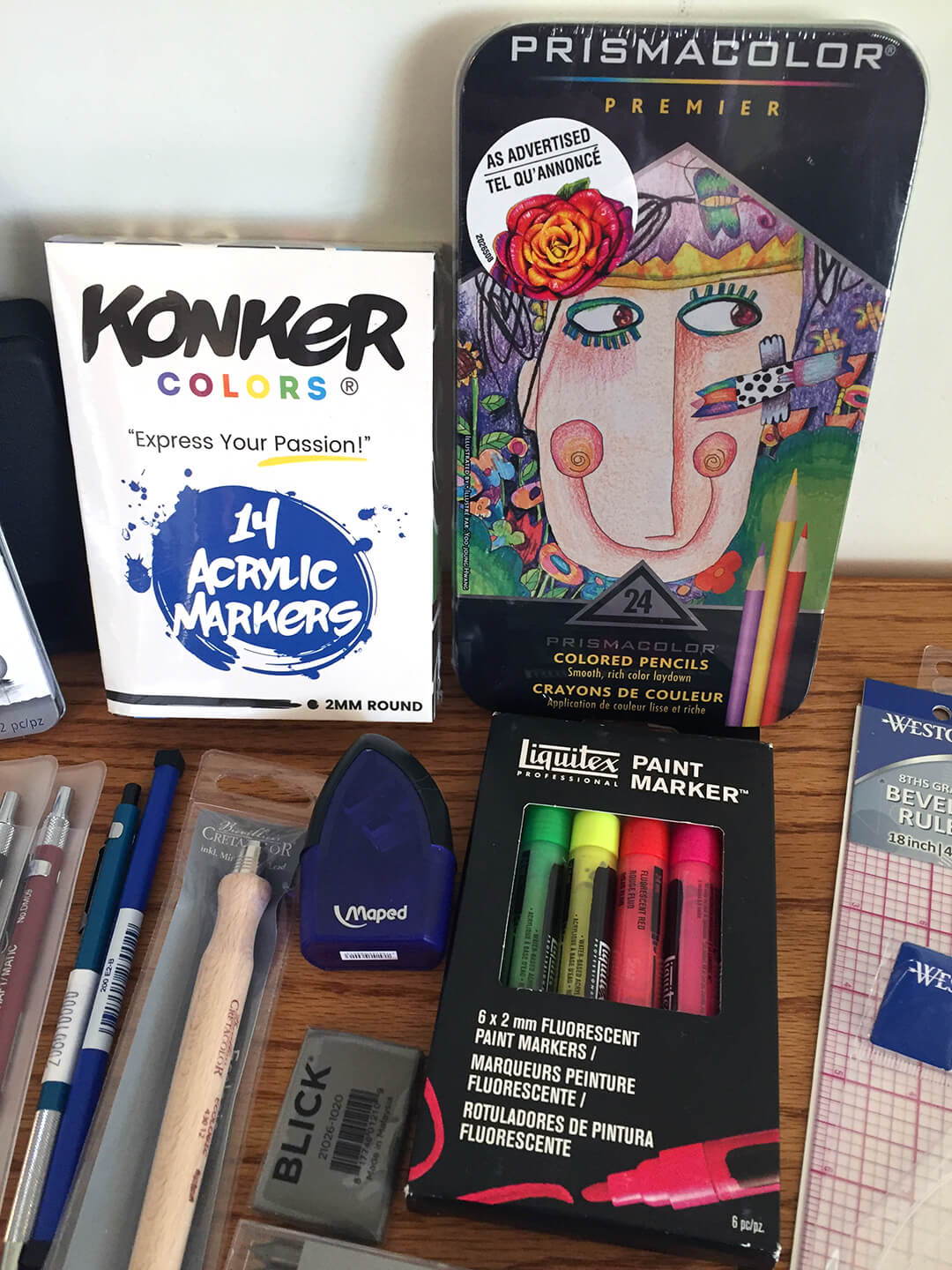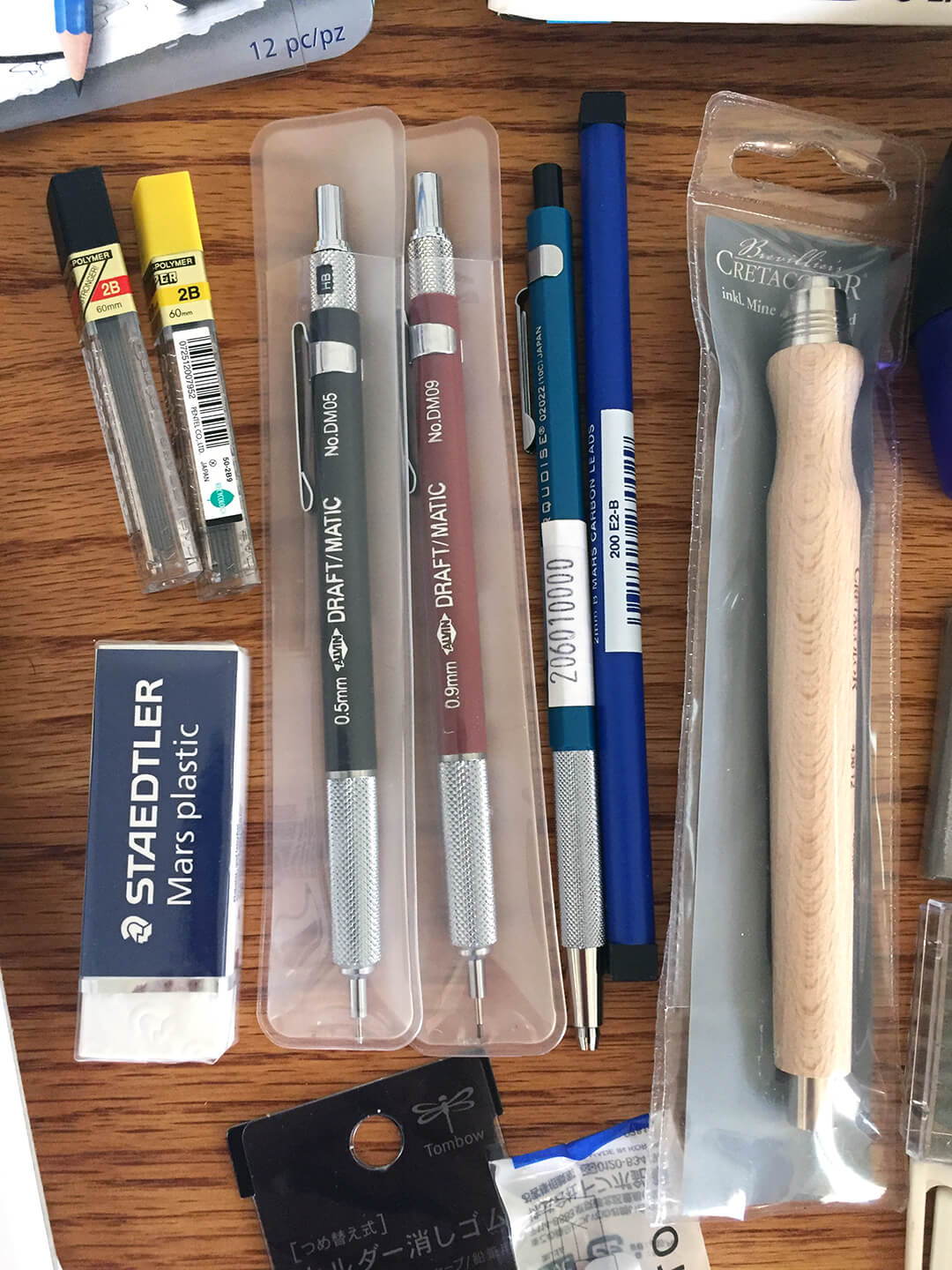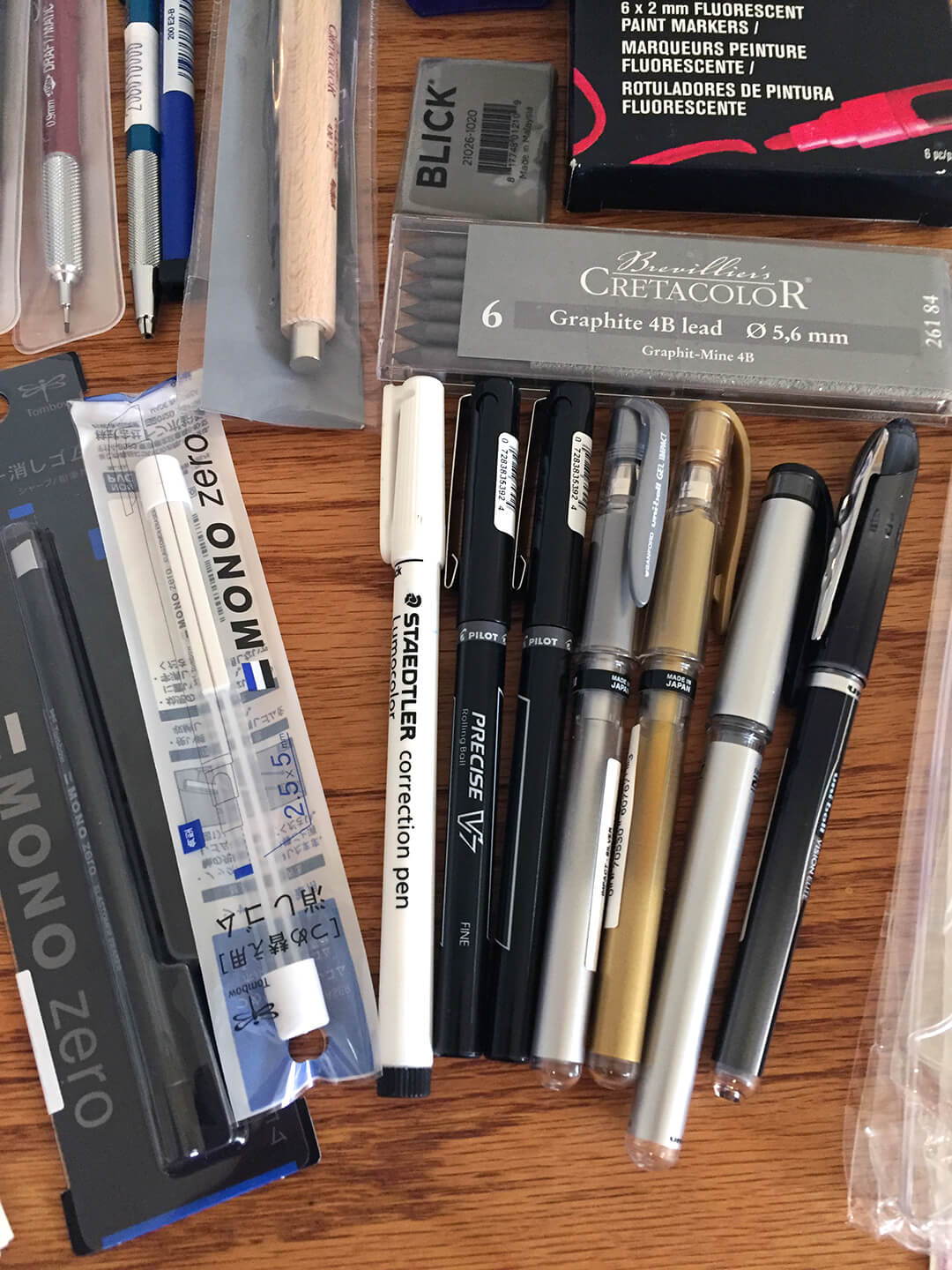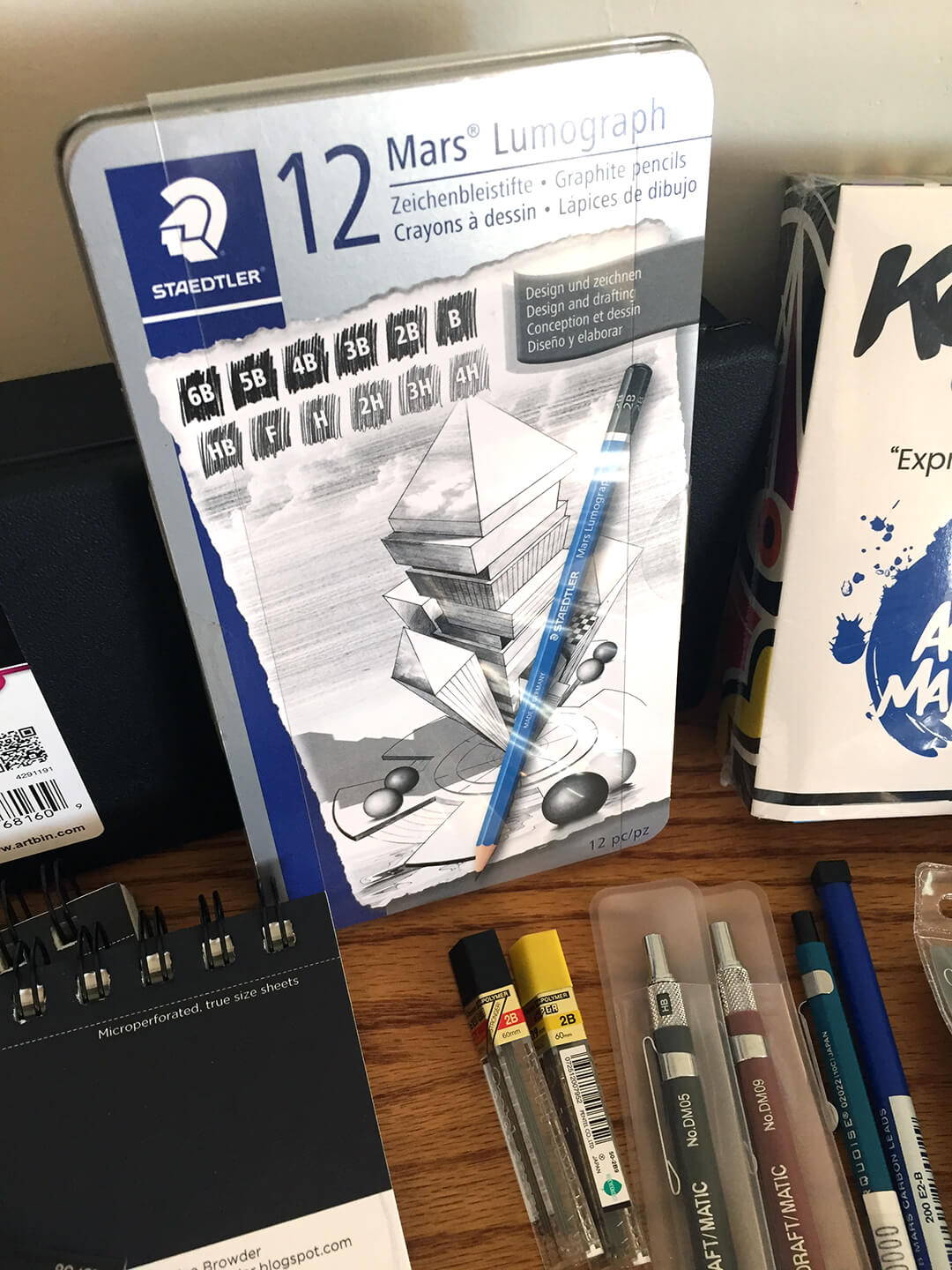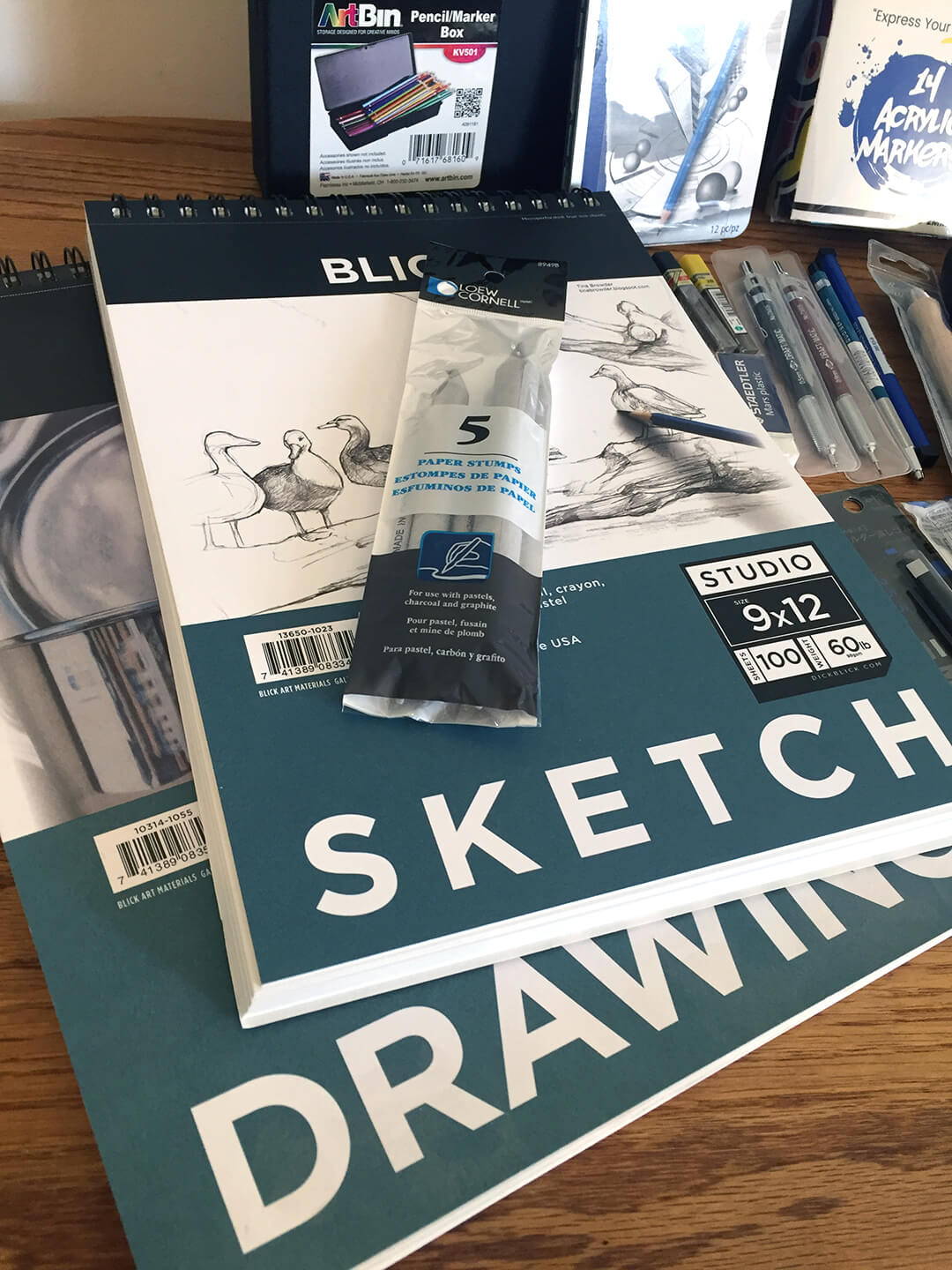 PENS & PENCILS:
1x Createacolor Ecologic Wood 5/6 mm Lead Holder.

w/ 6 graphite 4B lead 5/6 mm.
SURFACES:
1x Blick 9" x 12" Studio Sketch Sketchbook.
1x Blick 11" x 14" Studio Drawing Sketchbook.
OTHER:
1x Maped Pencil 2-hole Sharpener.
1x Blick Kneaded Eraser.
PAINT MARKERS:
AFFILIATE DISCLOSURE
Links on this page may contain affiliate links. If you purchase something through one of those links, you won't pay a penny more, but we'll earn a commission which helps us continue to operate our business and provide more amazing giveaways in the future!
Learn more about our Affiliate Disclosure.
AUTHOR